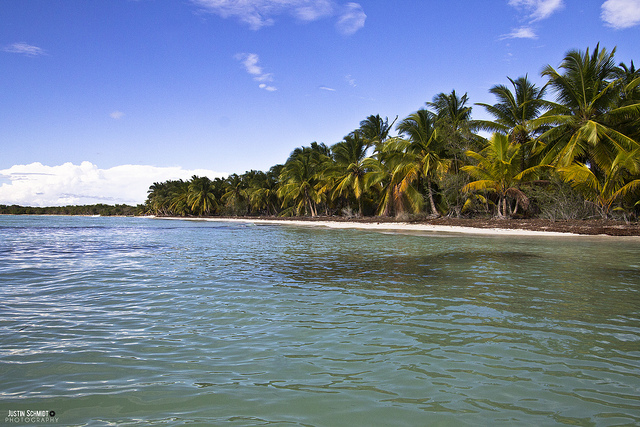 If you're looking for a trip to paradise, you can't go wrong with a holiday in Dominican Republic. This Caribbean holiday heaven serves up some of the most beautiful beaches you will ever see – long pale ribbons that glimmer under blazing sunshine and melt into sparkling azure shores.
The Dominican Republic has a smattering of holiday resorts around its vast coast, including the former fishing village of Bayahibe. Now a bustling holiday resort, this beautiful spot is a hit with scuba divers and features dozens of fascinating dive sites, sunken wrecks and a stunning underwater world that's teeming with rainbow-coloured marine life. Bavaro is another popular spot and with no less than 6 miles of white sandy beaches, there's always a perfect spot to lay your towel.
Dominican Republic isn't the first place you'll think of when it comes to cheap holidays. But given its popularity, you'll find plenty of special offers online through tour operators and travel agents to help make things that little bit easier. Plus, the more money you can save at the booking stage, the more you'll have to play with once you arrive.
As the second largest nation in the Caribbean, Dominican Republic isn't all about beaches and sunbathing. Christopher Columbus landed here in 1492 and it went on to become the first permanent European settlement in the Americas. As you can imagine, the island has fallen under many different influences over the centuries and its culture is still enriched with Spanish heritage, along with French and Haitian flavours. Its interior is a rich contrast of craggy mountain ranges, lush valleys, lakes, lagoons and arid desert landscapes, so just like Columbus did many centuries ago, there's plenty to explore.
Whether you're looking for cheap holidays or the Caribbean adventure of a lifetime, take a closer look at Dominican Republic – it could be the paradise you've been searching for.
Image credit: Schmidt Photography